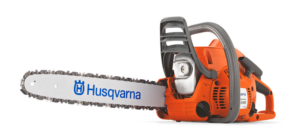 Features

X-Torq®
Delivers lower fuel consumption and reduced exhaust emission levels in accordance with the world´s most stringent environmental regulations.


Air Injection
Centrifugal air cleaning system removes larger dust and debris particles before reaching the air filter. This results in reduced air filter cleanings and improved engine life.

LowVib®
System designed to reduce vibration levels to the operator, which lessens fatigue.


Combined Choke/Stop Control
Allows for easier starting and reduces the risk of engine flooding.
Specifications
Lubricant

Sound and Noise

Oil tank volume
0.09 US pint
Sound power level, guaranteed (LWA)
113 dB(A)
Oil pump type
Fixed Flow
Sound pressure level at operators ear
100.7 dB(A)
Oil pump capacity max
8 ml/min
Oil pump capacity min
8 ml/min

Vibration

Overall Dimensions

Equivalent vibration level (ahv, eq) front handle
2.1 m/s²
Weight (excl. cutting equipment)
10.3 lbs
Equivalent vibration level (ahv, eq) rear handle
2.7 m/s²

Engine

Equipment

Cylinder Displacement
38.2 cm³
Recommended bar length, max
16 in
Cylinder displacement
2.3 cu.in
Recommended bar length, min
13 in
Power output
2.4 hp
Chain pitch
3/8"
Maximum power speed
9000 rpm
Chain gauge
.050 in
Fuel tank volume
0.14 US pint
Chain speed at max power
53.48 fts
Idling speed
3000 rpm
Chain speed at 133% of maximum engine power speed
71.19 fts
Spark plug
Champion RCJ7Y
Electrode gap
0.02 in